Louise Glück 2020 Winner of Nobel Prize in Literature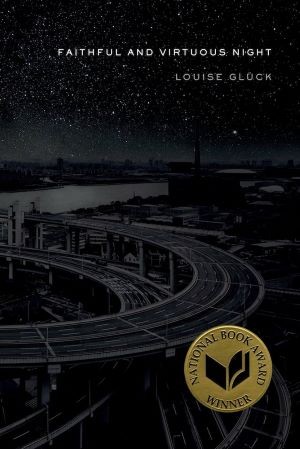 Early this morning, the Swedish Academy awarded the 2020 Nobel Prize in Literature to former undergraduate writing student Louise Glück. Glück has been awarded this most prestigious literary award—which honors a writer's full body of work—"for her unmistakable poetic voice that with austere beauty makes individual existence universal." 
The announcement was made early this morning by Mats Malm, Permanent Secretary of the Swedish Academy, at a press conference in Stockholm. According to the Nobel Committee which selected Glück for the award, "she seeks the universal" in her poetry, which is characterized by three recurring attributes: "the topic of family life, [an] austere but also playful intelligence, and a refined sense of composition." 
"Glück's voice is unmistakable," says chair of the Nobel Committee for Literature, Anders Olsson, "It is candid, uncompromising, and it signals that this poet wants to be understood; but it is also a voice full of humor and biting wit." 
Glück was a student in Columbia's Undergraduate Writing Program (formerly General Studies Writing Program) in the mid-sixties. While a student at Columbia, she studied with Stanley Kunitz and published her early poems in QUARTO Magazine, a literary magazine created by undergraduates. 
Shortly after finishing her studies, Glück made her official debut in 1968 with the publication of Firstborn (New American Library). By 2009, reviewers at The New York Times were naming Glück "perhaps the most popular literary poet in America." She has published twelve collections of poetry, including the critically acclaimed The Wild Iris (HarperCollins 1993), which was awarded the Pulitzer Prize. Her newest collection, Faithful and Virtuous Night (Farrar, Straus, and Giroux, 2014) won the 2014 National Book Award in Poetry. Among her numerous honors and awards, Glück was also named the Poet Laureate of the United States in 2003.
In a short telephone interview recorded shortly after the announcement of the Nobel, Glück shares that "Averno (Farrar, Straus, and Giroux, 2007) would be a place to start" for those who may be unfamiliar with her work, "or my last book, Faithful and Virtuous Night." 
Glück is the first female poet to be awarded the Nobel in Literature since 1996, and the first American to win since Bob Dylan in 2016. Due to the coronavirus pandemic, Glück and other laureates will be presenting their Nobel lectures at "an institution in their own vicinity" and the lectures will be "transmitted digitally." Laureates will then be invited to attend next year's Nobel ceremonies in Stockholm.   
In addition to the honor of being named a Nobel Laureate, Glück will be awarded a monetary prize of 10 million Swedish krona ($1.1 million). 
Louis Glück was born in 1943 in New York and lives in Cambridge, Massachusetts. She is a professor of English at Yale University. A detailed biography and bibliography as presented by the Nobel Prize Committee can be found here.