Alumnus Daniel Felsenthal '15 Awarded 2020-21 Memorial Foundation for Jewish Culture Fellowship Grant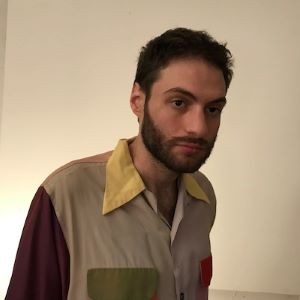 Alumnus Daniel Felsenthal '15 has been awarded a Fellowship Grant from the Memorial Foundation for Jewish Culture to support his research for an essay on W.G. Sebald's novel Austerlitz. Felsenthal will travel to the Czech Republic and Poland in preparation to write his essay, which will "meld travelogue and criticism while considering how tourism, books, and architecture mediate a young Jewish man's understanding of the Holocaust." 
The Fellowship program was designed to support independent scholarly, literary, or art projects which will make "a significant contribution to the understanding, preservation, or transmission of Jewish culture." 
When asked about his project, Felsenthal shared, "I've written several long essays in the past, including one on Saul Bellow and another on Thomas Bernhard, that mix personal narrative, travelogue, history and literary analysis in experimental proportions. I'm interested in how intellectual obsessions can become scrims through which people engage with issues that are too painful or personal to be written about directly, which led me to W.G. Sebald, who explored similar concepts in his own novels and essays.
"My plan is to follow in the footsteps of Austerlitz's narrator, trying to find the history of the Holocaust beneath the fictionalizations of Sebald's narrative and the bustle of modern Europe. Like Sebald's protagonist, I'll be asking myself whether reading and tourism can bring someone closer to the Holocaust, and also what happens when we lose the inherent distance of literature and face the self, the world and the randomness of being in another country. I'm just waiting for the pandemic and its travel restrictions to ease up, so that I can fly to Europe and complete the project!" 
Daniel Felsenthal is a regular music critic at Pitchfork, and he also publishes short stories, essays and criticism in a variety of publications, including the Los Angeles Review of Books, The Village Voice, The Baffler, Hyperallergic, Kenyon Review, The Believer and BOMB, among others. In 2019, his novella, Sex With Andre, came out in The Puritan. He has received fellowships and residencies from The Memorial Foundation for Jewish Culture and the CATWALK Institute, was a finalist for the Henfield Prize, and won The Phi Kappa Sigma Fiction Prize while an undergraduate at the University of Pennsylvania. Born and raised in Chicago, Daniel lives in New York City with his boyfriend. He is at work on a novel.