Alumna Gina Atwater '11 Signs Deal With Netflix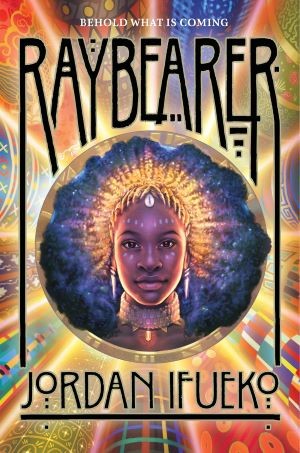 Alumna Gina Atwater '11 recently signed a multi-year overall deal with Netflix in which she will create, write, and produce new series and other projects for the streaming service while focusing on content across multiple genres that put traditionally underrepresented characters front and center.
Her first project for Netflix will be a TV adaptation of the West African-inspired fantasy novel Raybearer. The novel by Jordan Ifueko follows Tarisai, a young girl who has always longed for the warmth of a family. She was raised in isolation by a mysterious, often absent mother known only as The Lady. The Lady sends her to the capital of the global empire of Aritsar to compete with other children to be chosen as one of the Crown Prince's Council of 11. If she's picked, she'll be joined with the other Council members through the Ray, a bond deeper than blood. That closeness is irresistible to Tarisai, who has always wanted to belong somewhere. But The Lady has other ideas, including a magical wish that Tarisai is compelled to obey: kill the Crown Prince once she gains his trust. Tarisai won't stand by and become someone's pawn, but is she strong enough to choose a different path for herself? 
Gina Atwater is from Atlanta, Georgia. Her thesis film Crossing received a National Board of Review Student Grant, was a Semifinalist in the 38th Annual Student Academy Awards, and won the Spike Lee Student Film Award at the 2012 Starz Denver Film Festival. Before that, her short film Joy In The Morning won the 2009 HBO Student Film Competition at the Savannah Film Festival and was featured on BET.com as part of the network's Lens on Talent Program. 
Atwater got her start in the business working for J.J. Abrams at Bad Robot working on features such as Star Wars Episode VII: The Force Awakens and Mission Impossible: Rogue Nation, among others. She was part of the writers room for three seasons on HBO's series Westworld, where she wrote the critically acclaimed "Riddle of the Sphinx" episode as her episodic debut. Atwater was also part of the creative team that has won multiple Emmy Awards for building out the internal rules of the "world" of Delos for Westworld's interactive media and fan engagement content.