Alumna Christina Chiu '00 Publishes Novel, 'Beauty'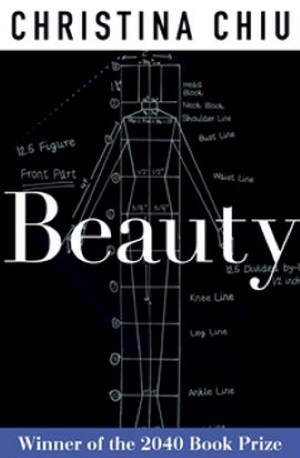 Beauty, a novel by alumna Christina Chiu '00, is being released this Friday, May 1, from 2040 Books/The Santa Fe Writers Project. The book follows Amy Wong, an up-and-coming designer in the New York fashion industry who is derailed again and again by the chauvinist workforce and familial expectations.
In an interview with The Rumpus, Chiu talks about the origins of Beauty, which were inspired by a short story of the same name from her first book, Troublemaker and Other Saints. "I remained fascinated by the protagonist. Physical beauty was a kind of currency, but what is the flip side of that? When does beauty cause suffering? What happens when someone who identifies as beautiful gets stripped of it? Who decides who is beautiful? The more I sat with her, the more questions I had." In the interview, Chiu also talks about her time at the MFA program as a woman of color.
Buzzfeed Books named Beauty one of twenty-one books to read during lockdown in a recent list, describing it as "a story of perseverance."
Michael Cunningham, Pulitzer-Prize winning author of The Hours, writes "Christina Chiu's Beauty is beautiful in the way of a scalpel blade. It's that sharp and precise, that lacerating, that true." Adjunct Associate Professor Elissa Schappell adds: "With sly wit and a sure hand Chiu embroiders the life of a female fashion designer whose sexuality, ambition and creative vision make the traditional roles of perfect daughter, wife, and mother, let's say, a challenging fit. Unapologetically honest and compulsively readable."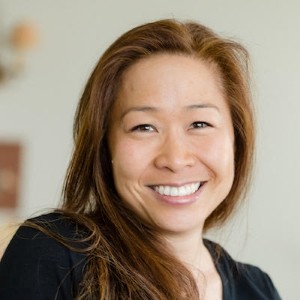 This Friday, in conjunction with her book launch, Chiu will speak at Hugo House for their Solitude Social Club series. Each week, Hugo House brings a guest writer to share a drink and discuss how they're finding happiness through art and literature during quarantine. After the conversation, there will be some group conversations. You can RSVP to the Zoom event here or stream on Facebook Live this Friday, May 1 at 5pm.
Chiu's stories have appeared in Tin House, The New Guard Literary Review, Washington Square, The MacGuffin, and elsewhere. Troublemaker won the Asian American Literary Award and was chosen for the Alternate Section of the Book-of-the-Month Club. Chiu received her MFA in creative writing from Columbia. She is a founder of the Asian American Writers Workshop, and has worked in the fashion industry as a shoe designer.