Acting Professor T. Oliver Reid Helps Found The Black Theatre Coalition
The Black Theatre Coalition is a new collective co-founded by Adjunct Assistant Professor T. Oliver Reid, Warren Adams, and Reggie Van Lee, with the objective of increasing representation of Black theatre professionals by five-fold over the next decade.

They will team up to share resources with other organizations grown out of the Black Lives Matter movement, such as Black Theatre United, the Broadway Advocacy Coalition, and Broadway Serves.

According to the Washington Post, the Black Theatre Coalition is already changing Broadway: "When Broadway resumes, a revival of the Stephen Sondheim-George Furth musical Company, starring Patti LuPone and Katrina Lenk, has committed to hiring [ten] young black men and women for paid internships in every department of the [eighty]-person production."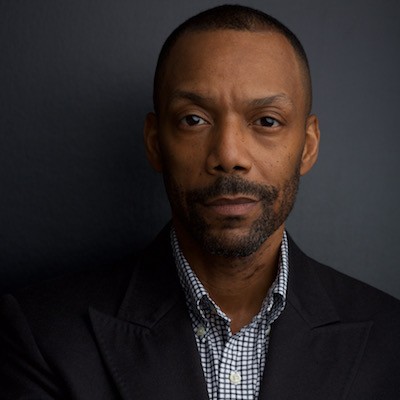 In the same article, Reid said, "We realized that there was an element that no one has talked about — these are the apprenticeships, the internships. We had to make sure that when people were given the opportunity, they were ready for it. When opportunity comes, you also have to be ready to be in those rooms. The connections are made in those rooms. [...] We hope...to make sure we have a generation of creatives working. It is time for the cream to truly rise."

Black theatre professionals are encouraged to share their information for an upcoming database initiative; for more information, visit BlackTheatreCoalition.org.

Reid has spent the last 20 years working on Broadway in 13 musicals. Since making his way to New York City he has appeared in Once On This Island, Chicago, Kiss Me Kate, Follies, Thoroughly Modern Millie, Never Gonna Dance, La Cage Aux Folles, The Wedding Singer, After Midnight, Sunset Boulevard, Mary Poppins, Sister Act, Damn Yankees and Anniversary concerts of Dreamgirls and Thoroughly Modern Millie. He is also a multi-award winning cabaret artist and has created several critically lauded nightclub acts, Including Drop me Off In Harlem and Distingué…The Saloon Singer and His Songs: A Tribute to Bobby Short. Mr. Reid is the winner of the 2013 Bistro Award for Outstanding Theme Show, the 2013 MAC Award for Male Vocalist, the 2012 Mac Award for Male-debut Artist, and the 2011 Julie Wilson Award Winner from the Mabel Mercer Foundation. He currently teaches at NYU Tisch and is in The 2019 Tony Award winning Best Musical, Hadestown.