On A Global Scale: From One Short to The Next - Shooting in Japan
On A Global Scale is a bi-weekly series about international co-productions by Columbia filmmakers.
Welcome to another edition of On A Global Scale. This series celebrates the international spirit of the Columbia University film program and the incredible global collaborations coming out of it.
Shooting abroad is often a once in a lifetime experience. However, for some filmmakers it becomes infectious to discover the thrill of this experience and decide to proceed on this path for future projects. This is exactly what happened to current student Kio Shijiki. After shooting her end-of-year-1 short film in Japan, "Patisotam," she discovered there was still a lot left for her to explore in her home country. So she decided to return to make her thesis film the second film she'd shoot far away from New York. "Patisotam" will be premiered in Oscar qualified Shorts Shorts International Film Festival & Asia 2020 in Tokyo, Japan this September.
Disclaimer: In light of the current COVID-19 situation, Shijiki's project, like all Columbia productions, has been put on hold and it is not yet clear when it will resume.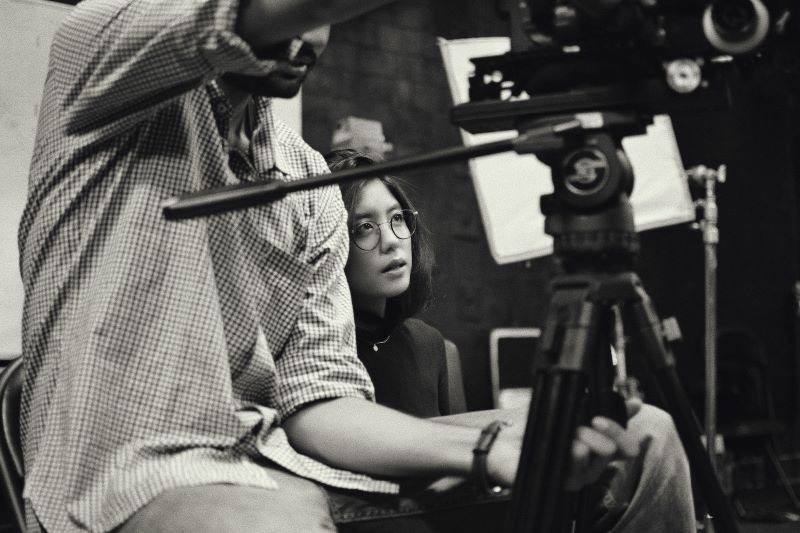 Explain the background of both your 8-12 and your thesis film. Are the projects related?
Kio Shijiki: I shot my 8-12 minute short film in Japan at the end of my first year. We shot in my hometown with a crew consisting of Columbia and NYU students - they all flew in from New York and stayed at my home which was surreal. The film is about an aging make-up artist and her journey of having to make a decision about whether to choose her career or her happiness as a "woman." I made my own parents act in the film, and that was… chaotic, but it was a very exciting production at the same time.
I am currently in the pre-production of my thesis film, which we will shoot in early July in Tokyo. It's a story about three women in three different generations with a common problem. They all together have a funeral to their past to break the chain. 
There are some common themes in both films: they both portray what it means to live in Japan as a woman. There are certain stereotypes made by society that force us (and we sometimes unconsciously follow) to act in a certain way as women. I'm a political person, but I try to avoid making my films too political. My way of thinking is that documentaries work the best when it comes to portraying political issues. So I ask myself how to attack these themes in narratives - and I think the answer is comedy. Fiction can never tell the actual sadness of the world; we can only replicate it. But with comedy, we can sometimes tell the story better while making the audience feel the sadness or the anger of the problems of the world we live in. So I always try to find some comedy in these heavy themes, and that's also common in both films.
What's your personal background and how did you get started at Columbia? 
KS: I started as an actor when I was 15, and was a part of an underground theatre company in my hometown. As I got sucked into acting, I started to be interested in learning more about the craft. I always admired foreign actors and they either studied in New York or in Europe. I could picture myself fitting in in Europe since I'm drawn to the culture and also had visited before, but I could never see myself living in NYC. So I chose NYC. As I studied acting in undergrad, I started to get more interested in telling my own stories and making my own vision come true. So my passion shifted towards playwriting and directing. After I graduated, I started to work at a production company in Brooklyn. Movies were always my love, so I decided to shoot my very first film. It was just my DP and me simultaneously directing and recording the sound. A two man crew, pretty run and gun. I didn't know anything about filmmaking, but I started to get addicted to it. And here I am. 
Why did you choose to shoot your thesis in Japan?
KS: I shot a short film at the end of my second year in New York, so I thought this time I would shoot my film in Japan again. Also, coming back to Japan after seven and a half years of my life in NYC, I realized I had much unfinished business with my country. I wanted to portray some of that in my thesis.
You shot your 8-12 in Japan already. What have you taken away from this experience that is useful now? How has it influenced your decision to do it again?
KS: The hardest thing was to direct actors in my own language. In New York and at Columbia, I learned how to direct in English. English as a language, as we know, well, is more direct than Japanese. For example, objective words such as "Gain," "Rescue," "Love," "Do," sometimes don't work in Japanese due to the nature of our language. So I found myself over-explaining directions to my actors, and it caused some confusion both for the actors and myself. So I wanted to have more experience in directing in my own language. 
What are the differences you expect/have already experienced between the two projects?
KS: For my 8-12, it was a pretty international crew. We had crew members from the US, China, Brazil and Japan. Also, the way we work on the set in the States and Japan are very different. I could switch my "mode" between American and Japanese, but sometimes I got lost in the middle of the Pacific Ocean. So this time, I want to try to shoot with an all Japanese crew (maybe some crew members from other East Asian countries) and see how it goes. 
What were the major obstacles to overcome then vs. now?
KS: Money. There are not many grants in Japan for young filmmakers. So yes, money and budgeting are a big issue.
What was your approach to shooting in a foreign country in general and in Japan in particular?
KS: There are many things I became cautious about when I shot in Japan, but I think the biggest thing is that I don't want to rely on "Japaneseness" for the sake of making a Japanese film. By that I mean I always ask myself, if this film would work in a different country or am I spoiling myself by shooting it in Japan. There are stories that work better in certain countries with certain situations, but ultimately the story should reach the heart of the audience no matter where they are. 
What benefits do you see in shooting abroad and how does the experience shape you as a filmmaker?
KS: Regulations and mentality differ in each country. The ways we make films in the States are so different from how we approach it in Japan. American crews work practically while Japanese crews have more of a mind of athletes. I can't say which is better, but having both experiences helps me to find the middle ground and get good bits from each country. Also, language is a weapon. Like I said, there are things that work better in English and the same goes for some aspects in Japanese. This includes the writing process as well. The way we talk or communicate is very different. But knowing both cultures expands my horizon and the capacity of the stories I can tell as a filmmaker. 
How do you feel Columbia University has supported you and your vision in preparation of this project?
KS: Presenting my script to the class and getting comments from students and teachers from all over the world definitely helped me to polish the story to approach the audience universally. I myself was inspired by many foreign films, and I want to reach the heart of a person living on the opposite side of the world. Columbia definitely has and continues to educate me to be that filmmaker.
Kio Shijiki is an award-winning film director, screenwriter and producer of half Korean, half Japanese descent. She started as an actor at the age of 15 with Shanghai Noodle Theatre Factory, one of the most critically acclaimed avant-garde theater companies in Japan. Her first directorial short film Eureka (2015) has received The Best Indie Drama Award at Top Shorts Film Festival, Jury Prize at Around Films Film Festival in Berlin, and was included in official selection at Portland Film Festival and The World's Independent Film Festival in San Francisco. In 2018, she produced a short film Secret Lives of Asians at Night, which won Jury Award at DGA Student Film Awards for Best Asian-American Student Film, Audience Award, Best Narrative Short at Boston Asian American Film Festival and Air Canada Short Film Award at Toronto Reel Asian International Film Festival. She is an MFA candidate in Film Directing at Columbia University School of the Arts. She now resides in Tokyo, working on her thesis film while freelancing with Wieden and Kennedy Tokyo as a creative. She has joined multiple advertising campaigns including Nike Japan's Just Do It and Stella Artois Korea's Become an Icon campaigns.
Image Carousel with 4 slides
A carousel is a rotating set of images. Use the previous and next buttons to change the displayed slide
Slide 1: On set of Kio Shijiki's first short film shot in Japan

Slide 2: Kio Shijiki shot her first short film in Japan in 2016

Slide 3: Still from Kio Shijiki's 8-12 film

Slide 4: Kio Shijiki enjoyed filming in Japan so much, she plans to do more. There are more stories of her country to tell.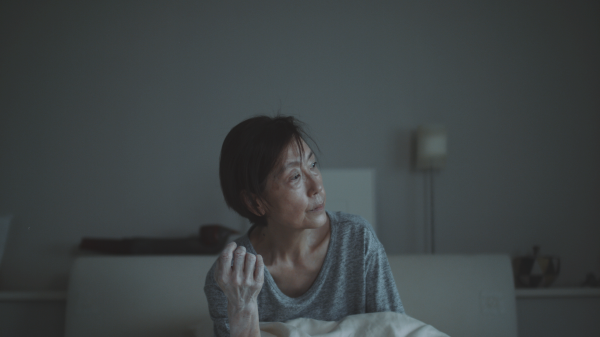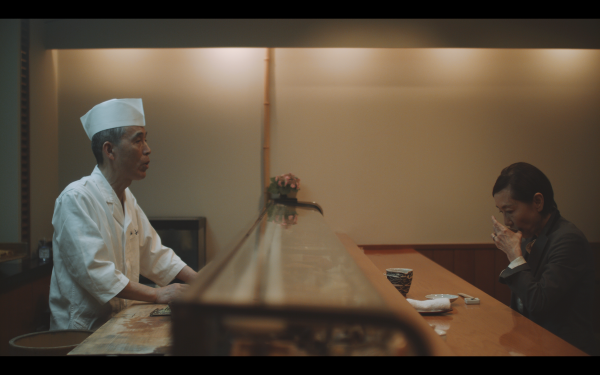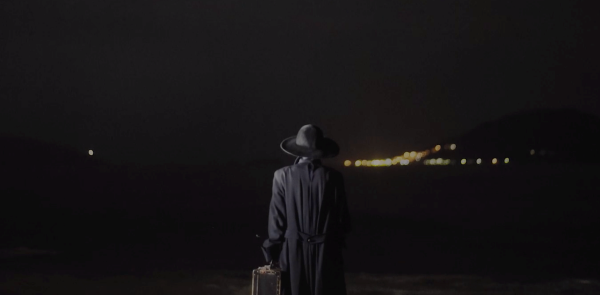 Previous
Next